Leti Seolina
45 Jahre, Erfurt
The colleagues are very nice and have shown and taught me a lot. Working in the hospital has always been my dream job, even when I was still in school.
Interview with Leti Seolina
Leti Seolina's arrival in Thuringia
During her first three weeks in Thuringia, Ms. Leti Seolina stayed at the initial reception center in Suhl. "I met a lot of nice people there and the social workers helped me a lot, for example, to get an apartment in Ilmenau," she says about this time. For her, it was clear from the start that she wanted to work with people and "not just sit at a desk," she says with a laugh. Since she had already gained experience caring for family members in her home country of Indonesia, she tried to find jobs and training positions at various elderly care centers in Ilmenau. Leti Seolina received three offers at once, but she lacked certificates and a few more basics for a qualified job, which is why a counselor in Arnstadt drew her attention to the LAT project"Wege in die Pflege" (WiP) from the Institut für Berufsbildung und Sozialmanagement (IBS) gGmbH. This is a qualification to become a care, service and nursing assistant, which makes it possible to start work in this field even without a formal educational qualification.
The path to qualified employment
Leti Seolina started the course in May 2019. She has been enthusiastic from the start, as she is now also being taught the knowledge she needs to be able to work in the field of nursing. "I have learned a lot here, for example how to properly position and wash patients. But also what to pay attention to when communicating," says Ms. Leti Seolina. What she liked best about the project was working with the specialist lecturer and project member Jan Gutte: "He was very nice, flexible and helpful. And he explained everything so well. He was one reason why I made it to the end of the course." This motivation was especially necessary on some days, as she had trouble concentrating due to the exhausting commute between Erfurt and Ilmenau. This was because the Erfurt Foreigners Authority had not allowed her to move to Erfurt due to her residence permit.
Through the WiP project, Leti Seolina also learned about the other professional opportunities that a degree could open up for her. She decided to complete her specialized internship in the Department of Neurology at the Helios Clinic. She liked the work very much and the head of the ward was also convinced of Leti Seolina's commitment. He recommended that she apply for a position in his department after her successful completion in the project. Everything went as planned and Leti Seolina was accepted in January 2021.
"The colleagues are very nice and have shown and taught me a lot. Working in the hospital was always my dream job, even when I was still in school," reports Leti Seolina. Just six months later, she received an offer to prepare for training as a nursing assistant. "I am very happy about this opportunity. It will allow me to do more things with the patients." Since she lacks the B2 language level certificate for this, she is currently taking a job-related language course at Helios so that she can start the training soon.
In conclusion, Leti Seolina says: "I now feel very much at home in Thuringia. I have received a lot of support here and now I have a great job. It hasn't always been easy, but I'm fighting for a normal and good life."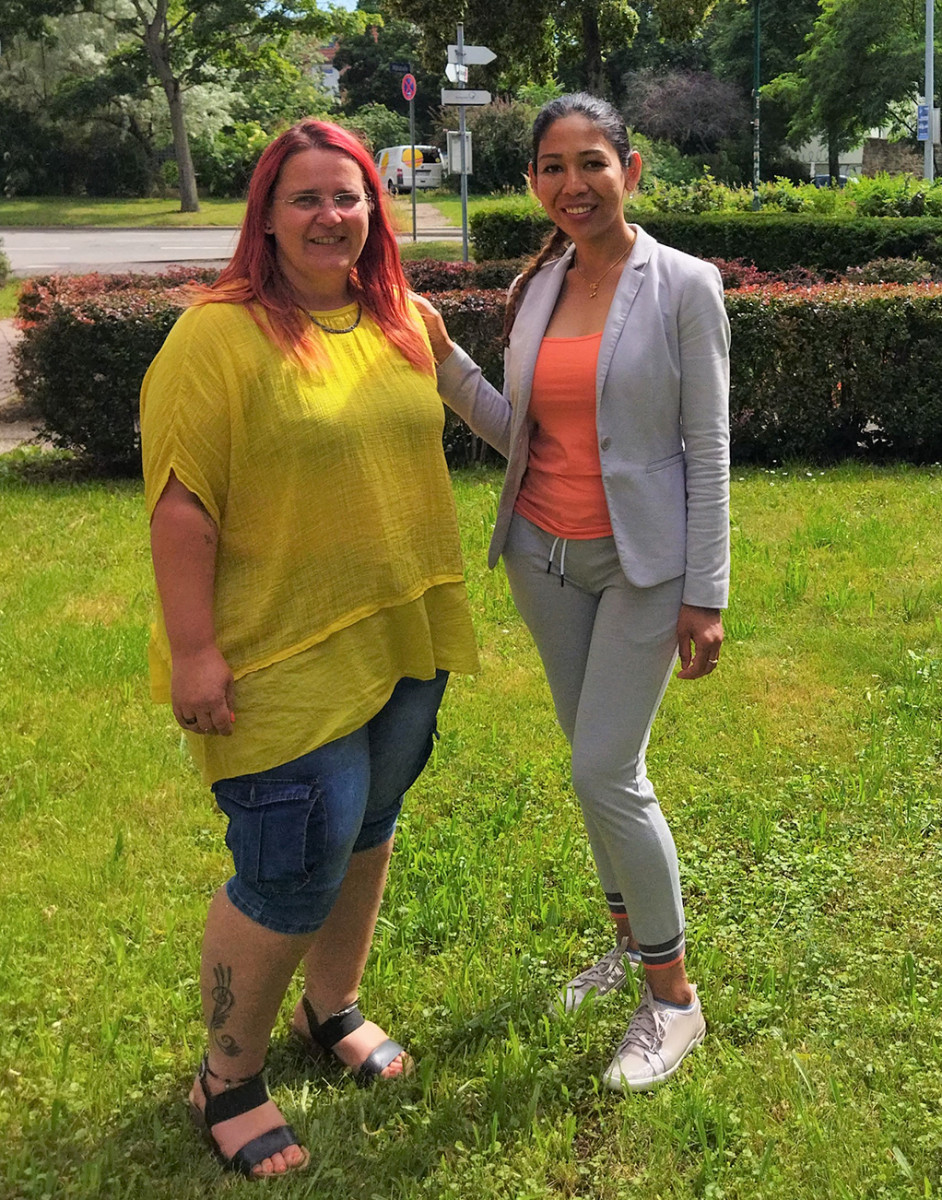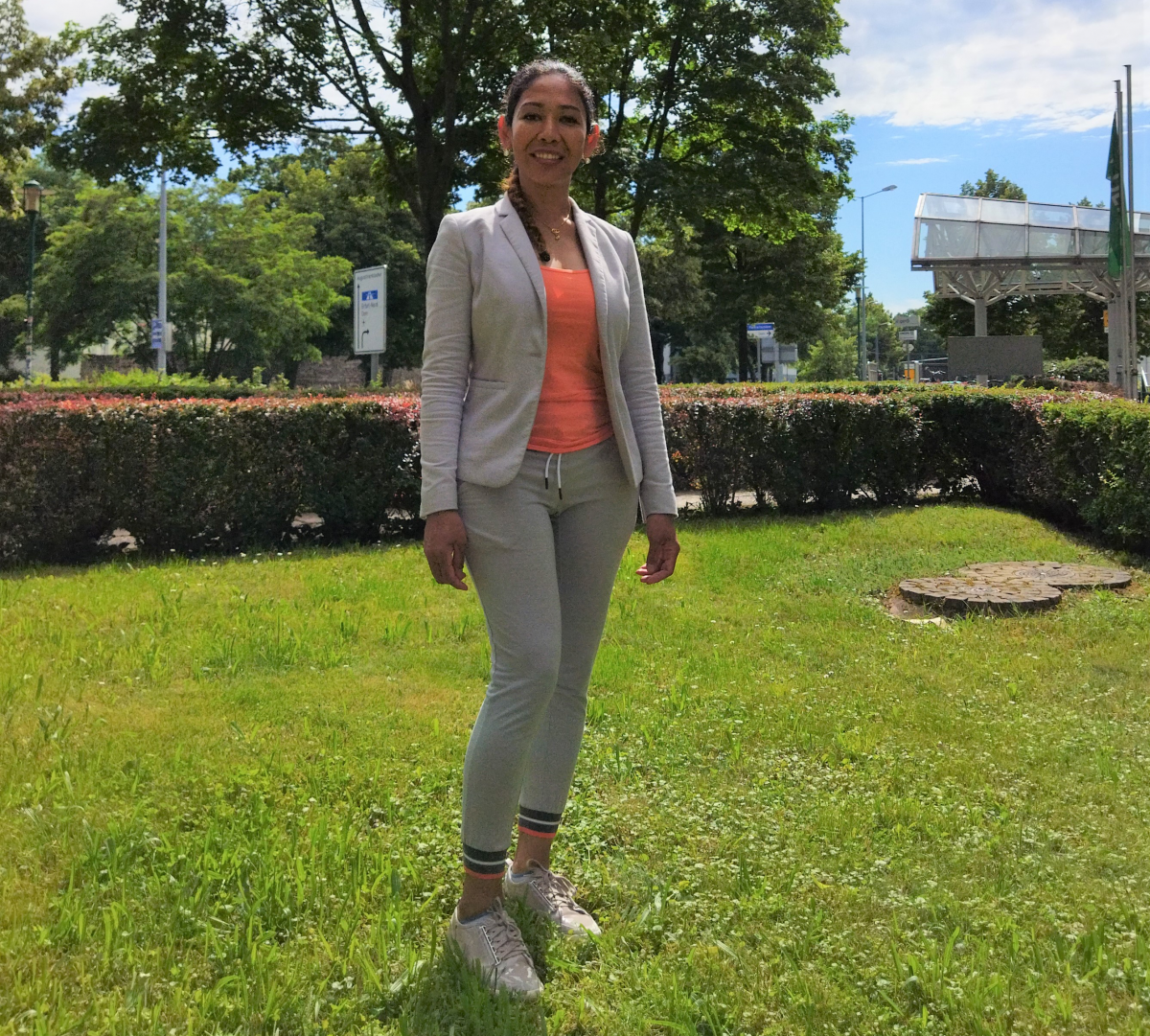 Interview with the project WIP
Leti Seolina takes her future into her own hands
"When Leti Seolina came to us, she had very clear ideas about where she wanted to go," recalls Jan Gutte, project worker at Wege in die Pflege (WiP). "She then also requested several educational talks to find out how she could achieve her goal."
It was clear to the project team that this path would not be easy. With her residence status, Leti Seolina did not have access to an integration course and the associated language learning opportunities. Therefore, her German language skills were rather poor at the beginning. The residence status situation was also responsible for the fact that she was not allowed to move out of the shared accommodation and therefore had no place of retreat to learn.
"It was extremely stressful for her. Especially when she had to commute to the early shift during her internship - in other words, from Ilmenau to Erfurt in the middle of the night, so to speak," says Jan Gutte. He is still annoyed when he thinks about it.
The woman from Indonesia also had to create the right learning atmosphere in the course first. "It was a very restless class, so Leti Seolina also called for calm and order at times. That also worked wonderfully because she had a good standing in the course," Gutte continues.
But the young woman didn't let anything deter her from her goal and kept her cheerful nature even during the stressful phases. "The beaming face and this gratitude to now have the chance to realize her dream, I found insanely impressive. It makes you realize again what sense our work has, too," sums up the project employee. "I wish her that she never loses this fun in her work."
She also proves herself in practice
Leti Seolina has impressed not only the WiP team, but also her colleagues during her internship. All the wards at the Helios Clinic in Erfurt where Leti Seolina was deployed were more than satisfied with her, and her independent work and precision were particularly emphasized during interviews and in the final assessment. This was nothing new for the WiP team; even during the course, Leti Seolina had always asked questions until she understood everything down to the last detail. And she also impressed with her perfectionism during the practical exercises.
So it was no surprise that Leti Seolina was encouraged by a ward manager to apply for a position at the hospital immediately after completing the "Pathways to Nursing" course. Leti Seolina applied and was offered the position.
Then, at the end of last year, she also received permission from the Ilm District Foreigners Authority to move to Erfurt.
And it goes on...
But even with a permanent position as a nursing assistant, Leti Seolina has not yet reached her goal. Through a cooperation between the Helios Klinikum and the project "Paths to Nursing", she is currently receiving German coaching to prepare for an apprenticeship next year.
"I wish her that she will pack everything as she imagines and that she can arrive properly. She deserves this stability to finally arrive at a point where everything is really good," concludes project manager Daniela Gareis-Krumm.
(July 2021)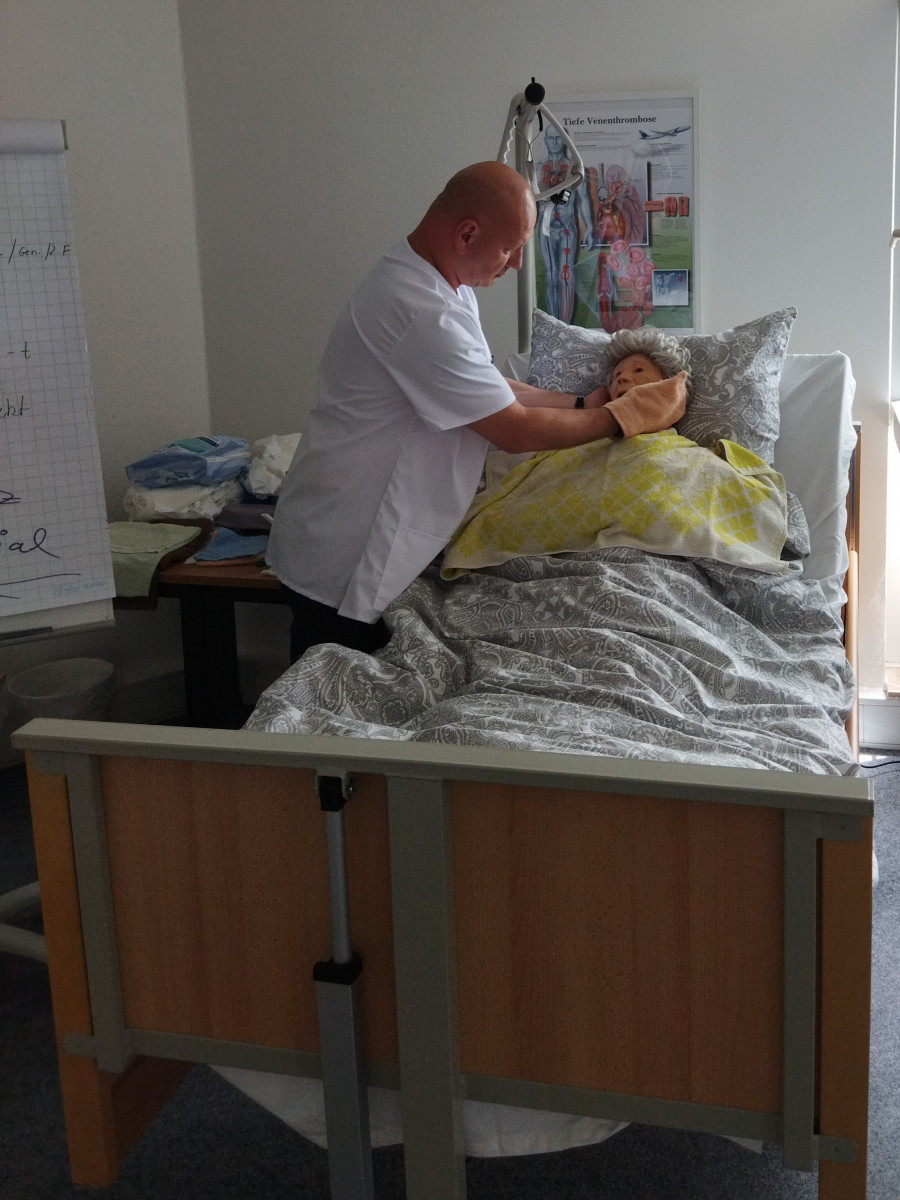 This text was translated automatically.